Provide testing credentials for your app so that the HubSpot Product team can evaluate its functionality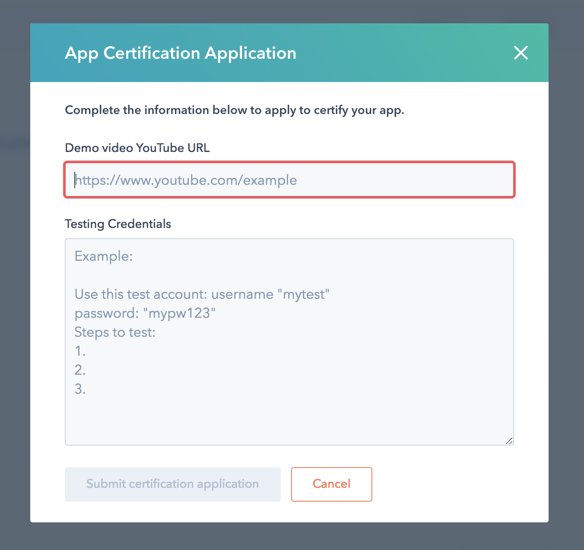 Click Submit certification application
Why is the certification CTA not appearing for my app?
The "Certify app" button will only appear if your app is eligible to apply. Please review our certification requirements or reach out to your App Partner Manager if you have any questions about eligibility.
How will users know my app is certified?
Once certified, your App Marketplace listing will show a prominent "HubSpot Certified App" badge.
When a customer hovers over the badge, they will see additional information on how apps are certified.
Find your App Partner Manager and their email information by logging into your developer account and navigating to App Marketplace > Listings. Hover over your app, click More > View Listing Details.