Intro
When HubSpot users install an app, they consent to give the app's developer access to their account data. The developer's identity and reputation each play an important role in a user's decision to continue with the install.
Developers can help identify themselves and their apps as trustworthy by adding a verified domain. Once verified, this information will appear on the install screen to help assure users that their data is in good hands. App providers can further enhance their reputation by submitting their apps for listing on the HubSpot App Marketplace.
What users will see
We now warn users when they install apps without a verified domain. Developers will be notified about adding a verified domain well in advance of this change.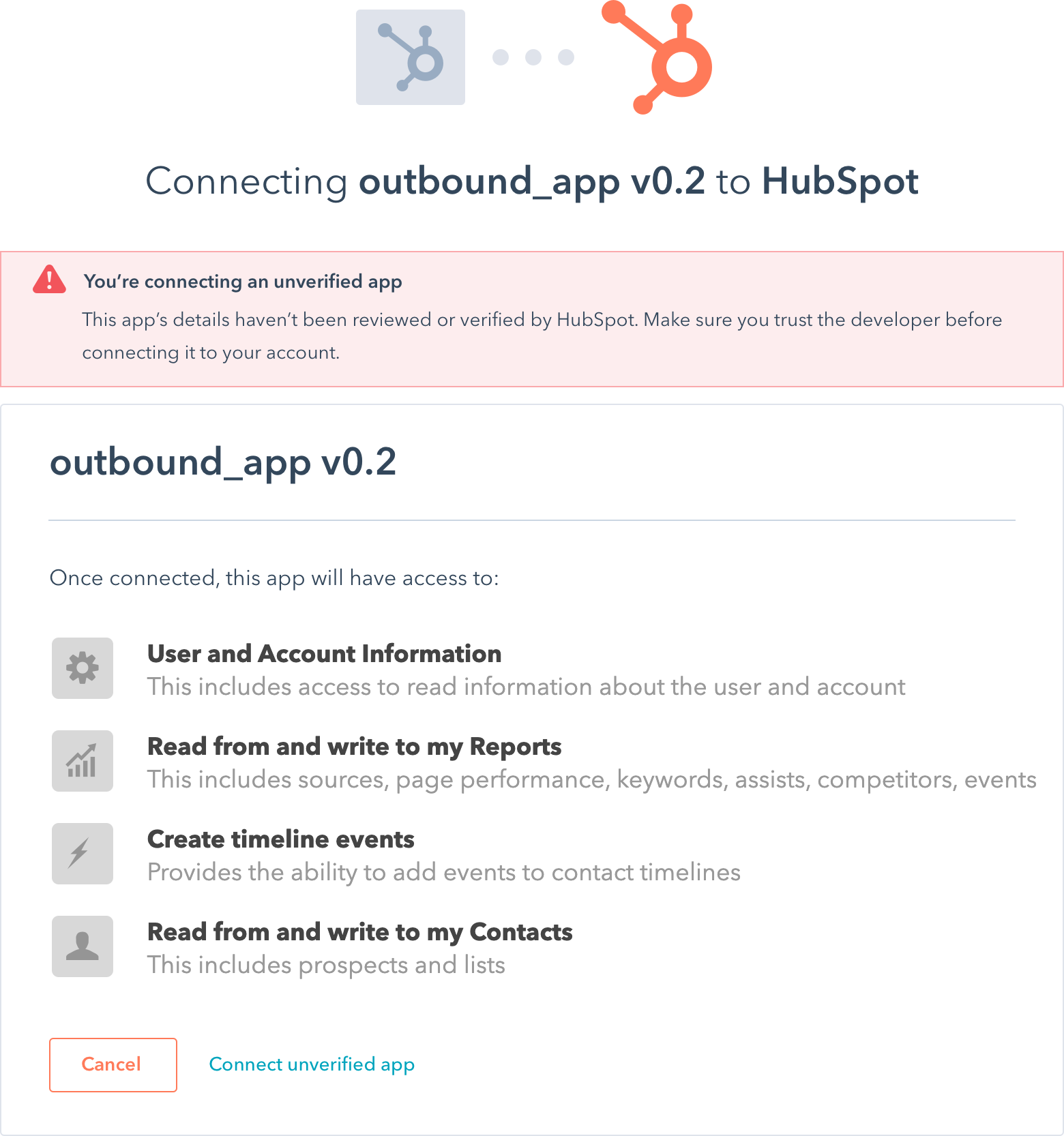 Developers can verify their domain in their app settings. Once this is done, the warning will be removed and the install screen will show the verified domain. Users will still see a message if the app isn't listed in the App Marketplace.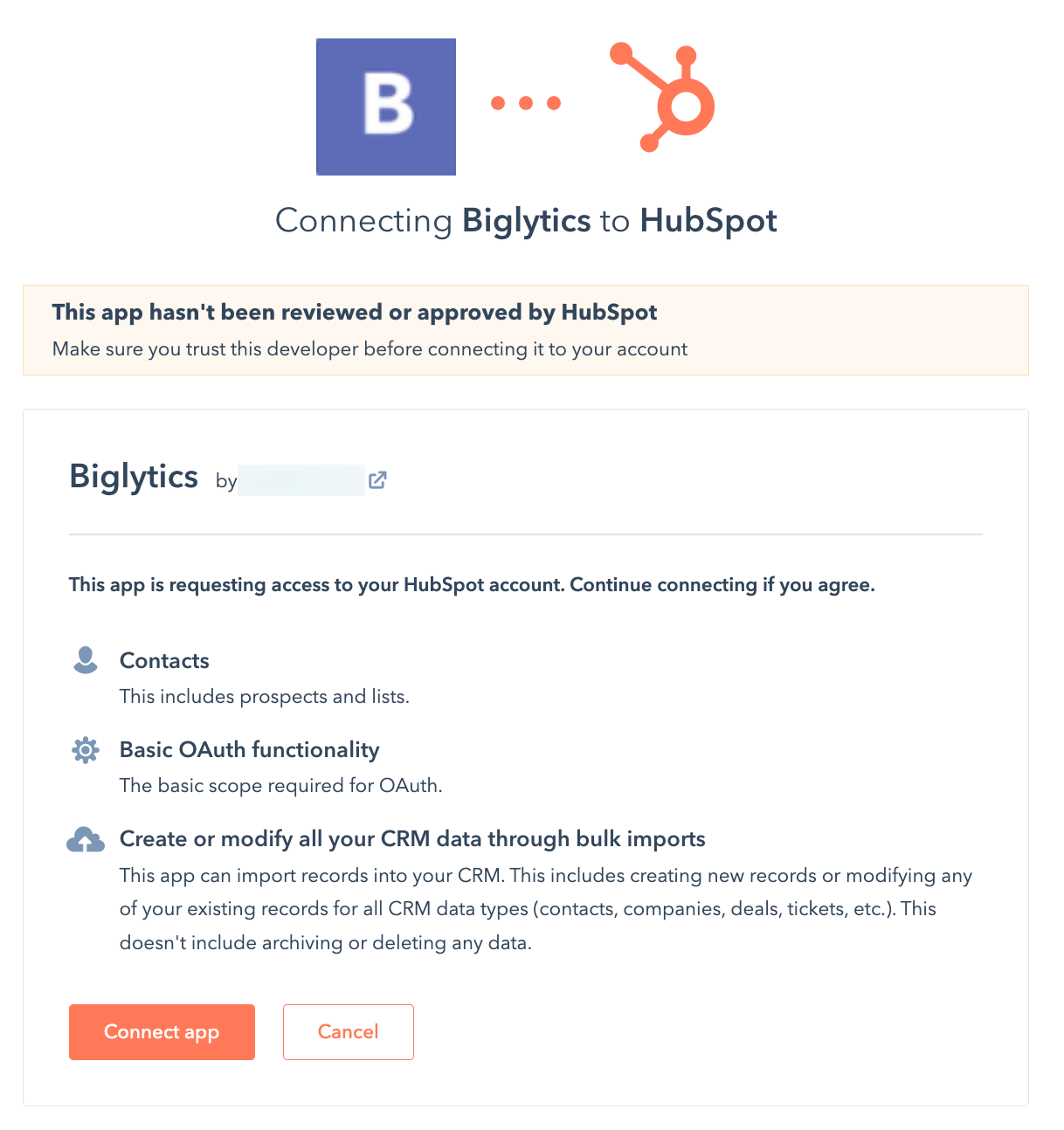 This message can be removed entirely by getting your app listed in the App Marketplace. Listed apps have passed the HubSpot app review process, and are not required to verify their domain.
Add a Verified Domain
Add your domain in your app config by going to Settings > Contact & support > Company info.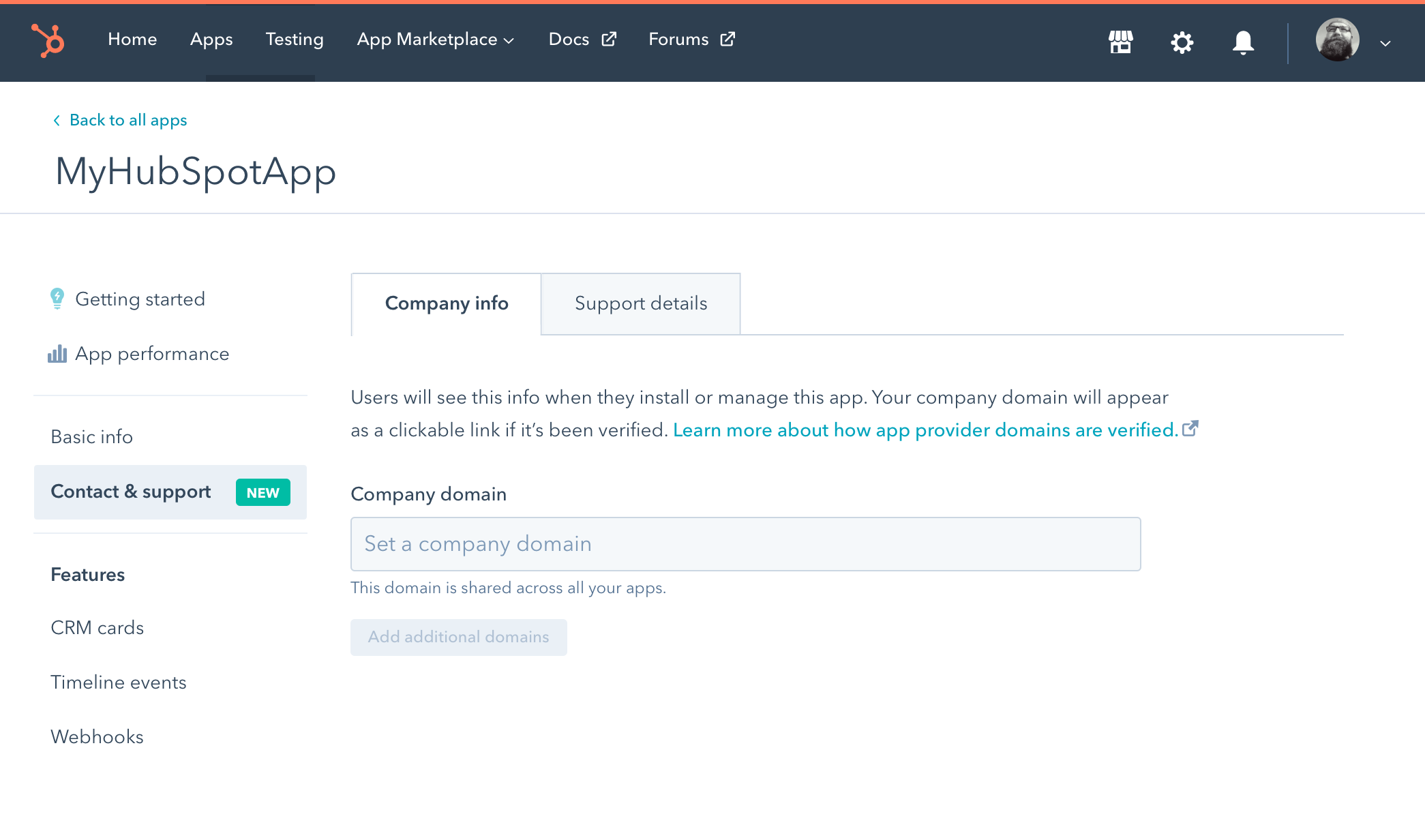 Once saved, click on Verify it now to begin verification.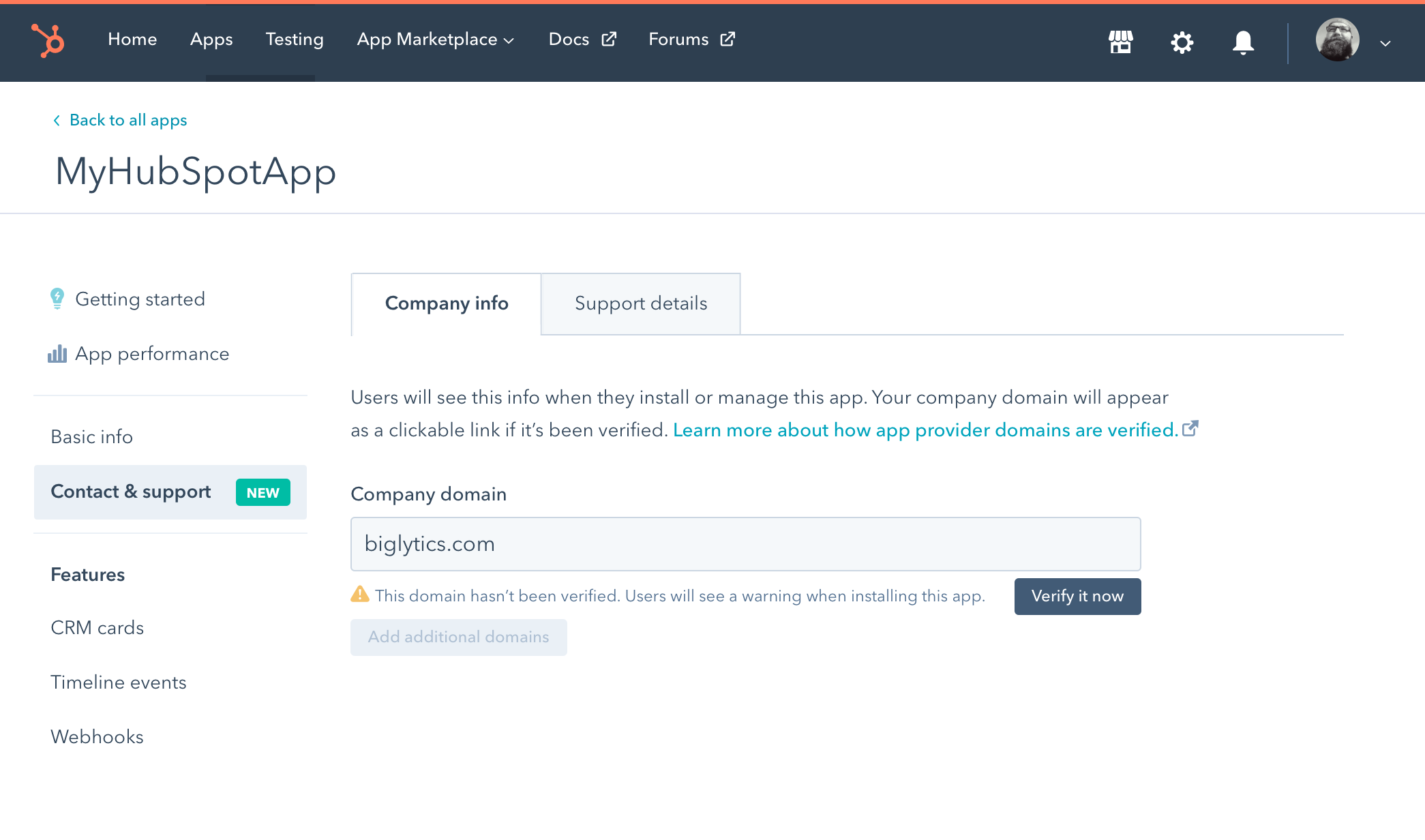 Add a TXT record to your domain with the specific value we provide. Below are instructions for several DNS providers.
Click Next when the changes have been made. If you need help with this, contact your IT team or site admin.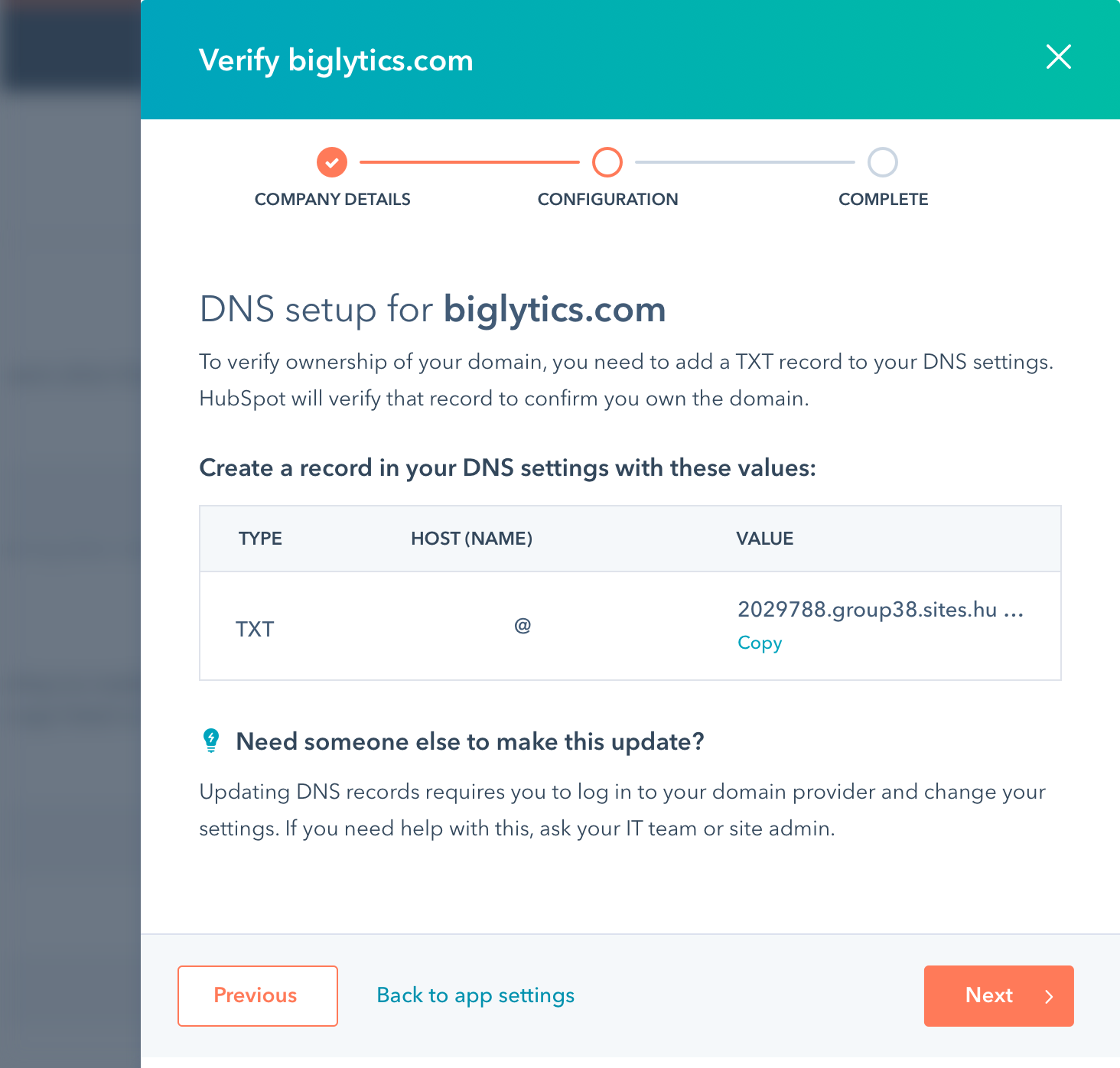 DNS records can take up to 48 hours to update. You may need to check back in a little while to confirm that your domain has been verified. You can get back to this screen any time by selecting Verify it now again from the Company Info settings page.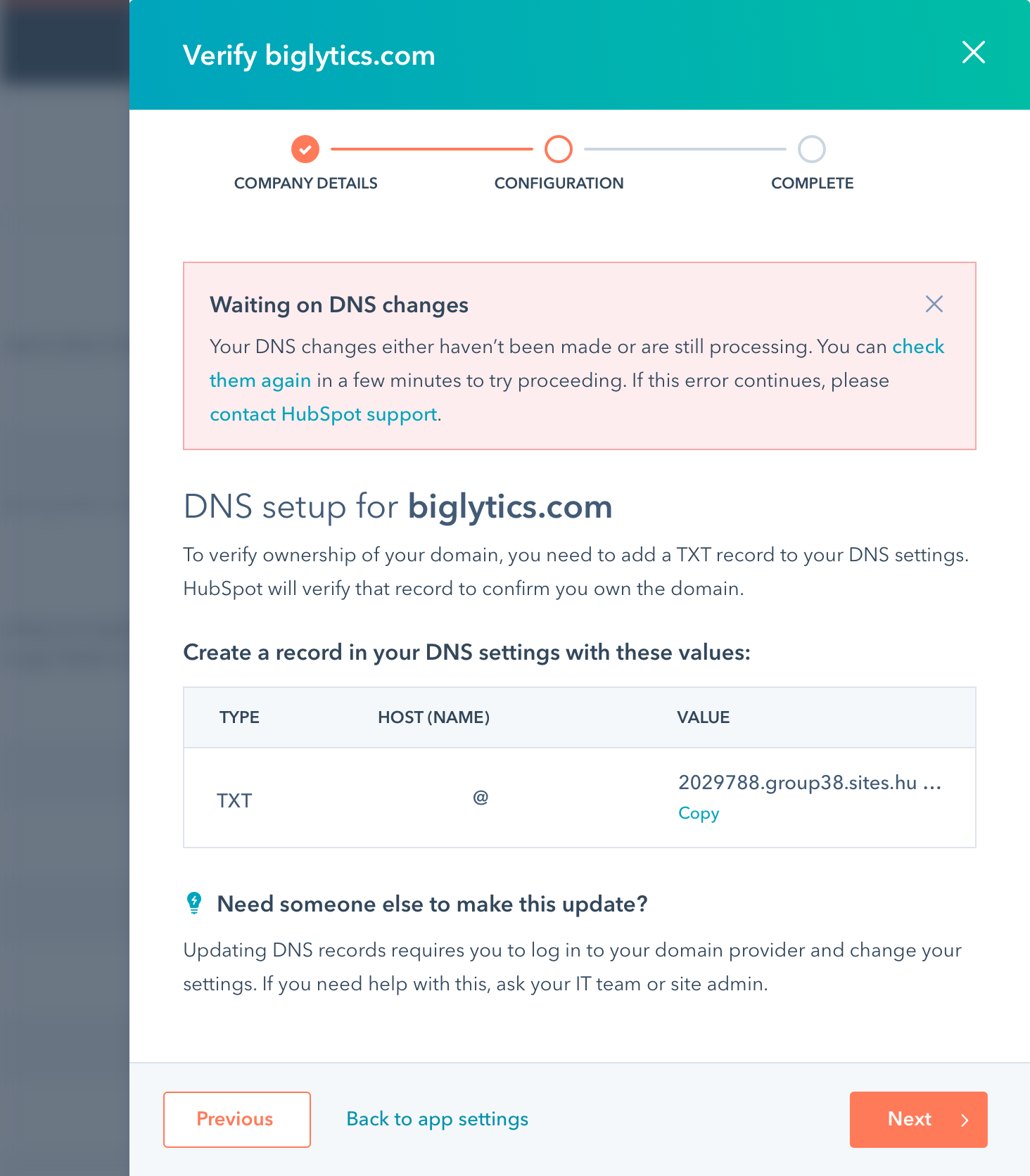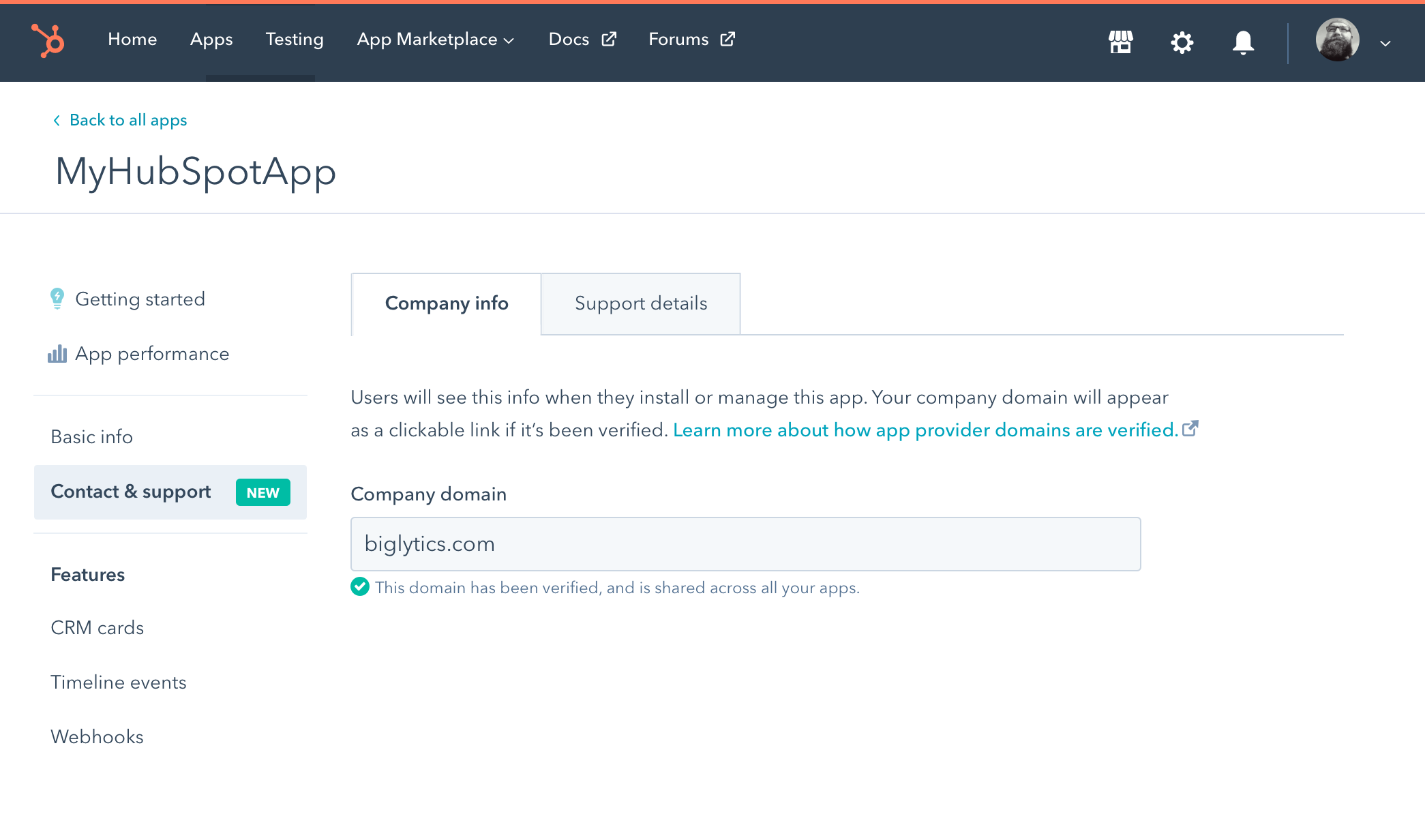 Additional Notes
To ensure continued ownership of the domain, HubSpot will continue to verify that the TXT record is present on a regular basis. The install warning will return if the TXT record is removed or modified.

Currently, you can only have one verified domain per developer account. All apps in an account share the verified domain. The domain on the install page will link to your root domain.

If you delete your verified domain, all apps in your developer account will get the install warning again. You can verify another domain, but the process will take a couple hours.