HubSpot Announces Partnership with Envato Market (Themeforest.net)
HubSpot is excited to announce a new partnership with Envato Market (Themeforest.net). Envato Market is the world's leading creative marketplace, helping businesses get started on the web by providing access to high-quality themes and other assets.
As part of this partnership, Envato has added a HubSpot category to their marketplace, allowing developers to sell themes they've created for CMS Hub alongside assets for other popular content management systems, including WordPress, Webflow, and Drupal.
You can find the new HubSpot CMS Hub category on the Envato Market (Themeforest.net) by navigating to Web Themes & Templates > CMS > HubSpot CMS.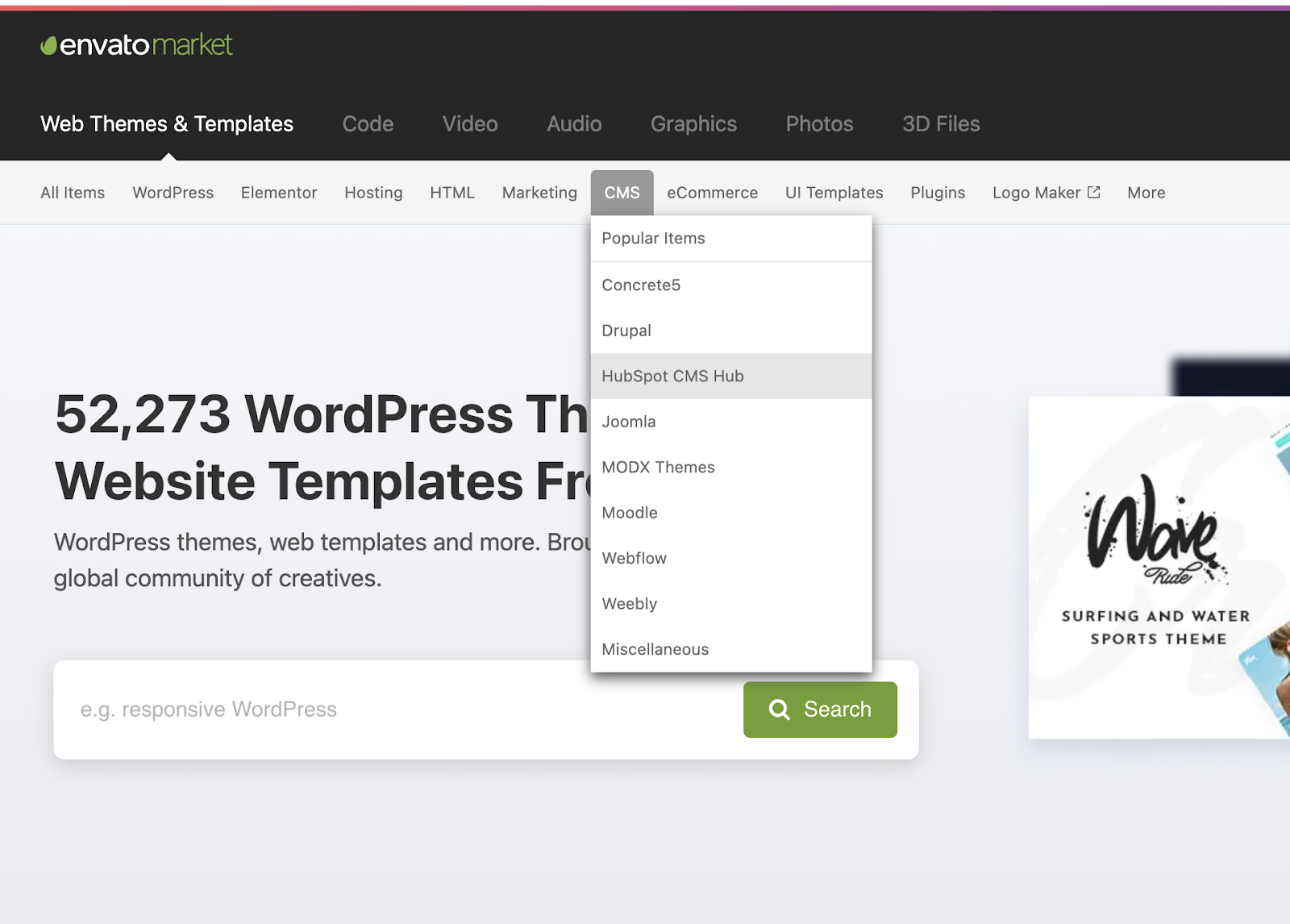 What does this mean for HubSpot Marketplace Providers?
HubSpot remains committed to investing in our existing Template Marketplace and providers. That's why we just launched a brand new marketplace for themes and are actively working to make it easier for customers to find and purchase templates.
That said, our providers are also welcome to list their themes on Envato as a new way to reach potential customers. For many organizations, the first step to building a website is finding the right theme, and that journey often starts on Envato.

Envato boasts over 800k active monthly users and an audience of over 60M monthly website visitors, so this partnership has the potential to greatly increase the exposure of CMS Hub and the themes created by our providers.


What else do you need to know?
We believe HubSpot's new partnership with Envato will open up opportunities for HubSpot developers and expose them to a new audience of potential customers.
If you are interested in purchasing themes to use as the basis for your next web project, learn more about developing with child themes on this page. Or, if you would like to sell your current or future themes, learn more about listing on HubSpot's Marketplace and Envato Market.