NOW LIVE: HubSpot Themes Challenge 2020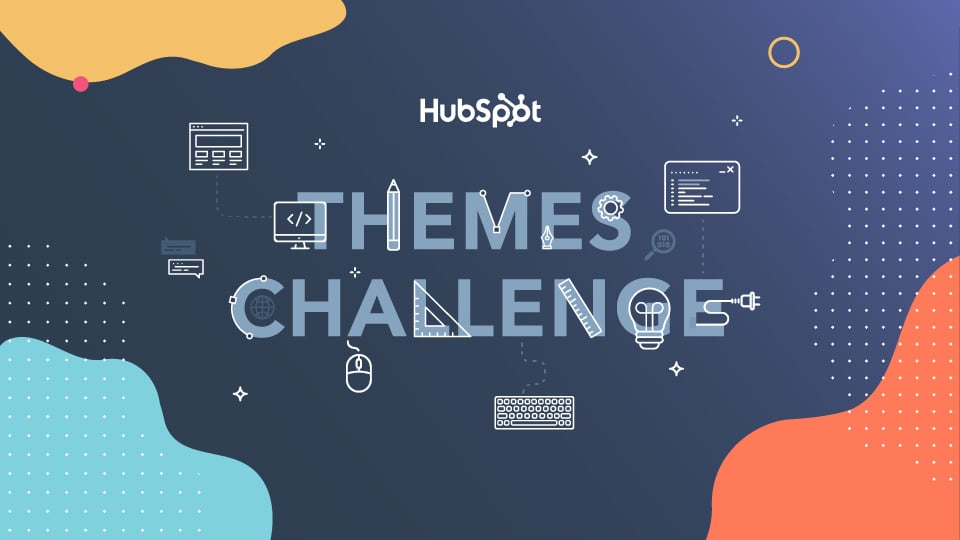 Calling all web developers and designers: We have officially launched our first-ever themes hackathon, and you can learn more and register here. This virtual contest challenges developers to build fully functioning website themes for HubSpot's CMS and submit them to the Template Marketplace. In addition to unique learning, networking, and promotional opportunities, contestants have the chance to win over $30,000 in cash prizes


What are the details?
The challenge officially kicked off on September 15, giving contestants roughly 9 weeks to complete and submit entries by the November 16 deadline. View the full schedule here. In addition to a grand prize, themes are eligible to win three categories and a number of bonus awards. Following the contest, entries will be included in a marketplace campaign to HubSpot's customers and partners.
Throughout the competition, participants have special access to HubSpot's developer-facing teams and will be invited to virtual office hours and workshops. Developers and designers will also be able to collaborate and build teams via our dedicated microsite.

Why should you (or your agency) consider participating?
Here are a few reasons:
Compete to win some of the $30,000+ in cash prizes that will be awarded across several categories.
Diversify your income stream with a digital product that can be built once and sold to many HubSpot customers via the marketplace.
Sell your web development services to theme buyers who need additional customization and dev work.
Gain additional visibility in HubSpot's ecosystem as we launch a special campaign to promote the marketplace and themes after the challenge.
Network and collaborate with other participants and HubSpot's developer-facing teams throughout the competition.


Why a themes challenge?
The short answer: We are on a mission to improve the Template Marketplace and make it more helpful for our growing number of CMS customers.
The slightly longer answer: Themes are new to HubSpot, and there aren't many listed in the marketplace yet. This means our customers need a lot more options than currently exist. It also means this is the perfect opportunity for developers to profit by meeting the growing demand for themes. This challenge is a catalyst to get things moving.


Other FAQs
So what are themes?
Think "website-in-a-box" for HubSpot's content management system. More specifically, a theme is a portable collection of website files that can be used by non-technical content creators to build and customize sites via HubSpot's visual editing tools. Themes include web page templates, modules, and all the assets needed to create a basic website with a cohesive design. Learn more here.
What is HubSpot's

Template

Marketplace?
The Template Marketplace is a virtual storefront where third-party designers and developers can list web assets for HubSpot's 70,000+ customers to purchase. Participants will submit their themes to the marketplace as part of the challenge.
All contestants will retain ownership of the themes they create and will be eligible to receive revenue generated from selling their assets in the marketplace after the event. Each team will have complete control over their listing and the price they set on their theme.


Ready to sign up?
You are welcome to join the challenge any time before the submission deadline. To get started, just head over to our hackathon microsite and hit the green "register" button.