Thinking Outside the Box: Building Creative Apps for HubSpot's Marketplace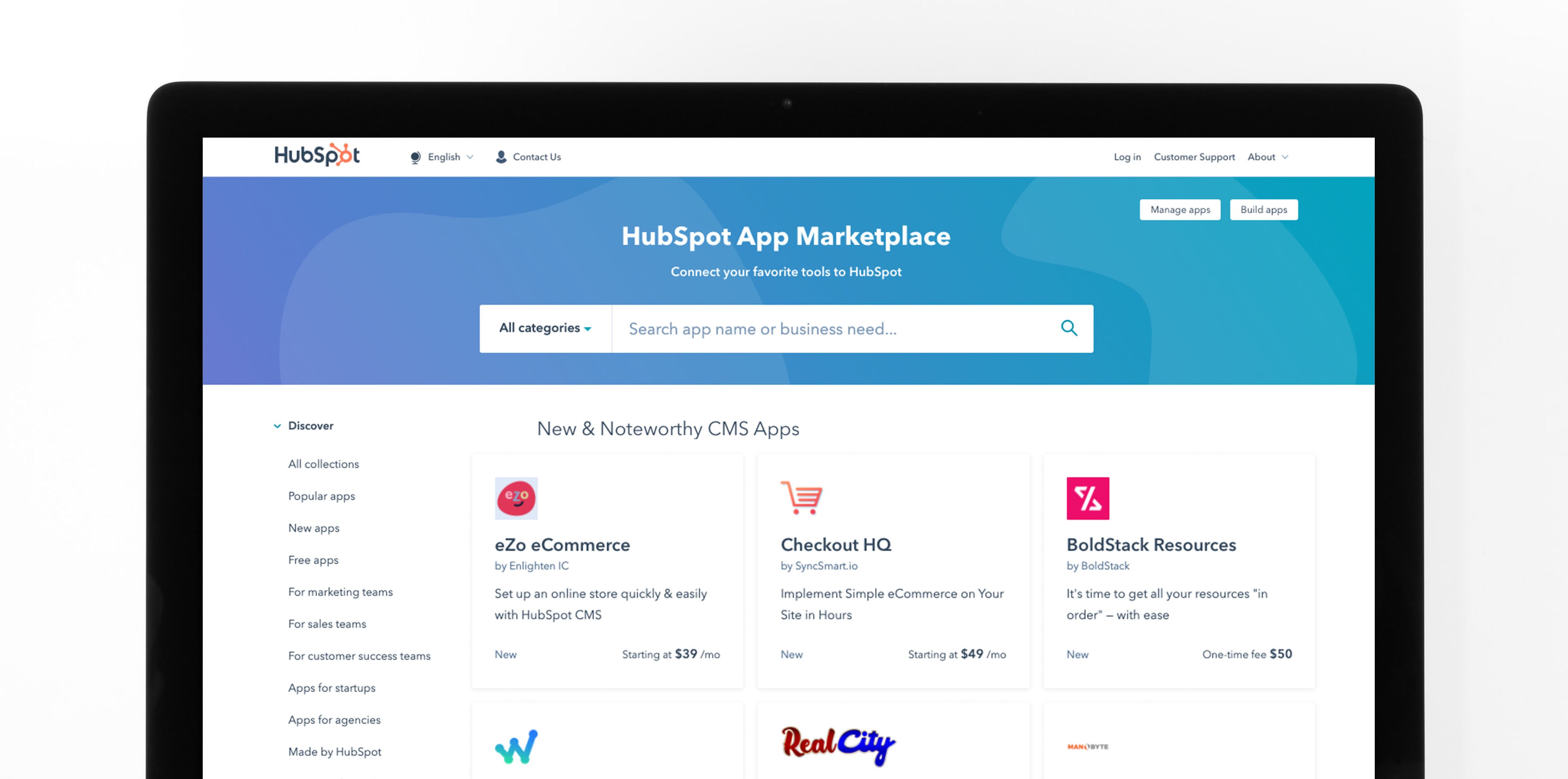 A casual glance at HubSpot's App Marketplace might leave you with the impression that it is primarily a place to find or sell integrations between HubSpot and other SaaS platforms, but this is not the case. The marketplace also supports a growing number of apps built specifically to extend HubSpot's capabilities.
With a simple install, these "built-for-HubSpot" apps give customers access to advanced functionality such as HubDB Tables, Custom Objects, and Serverless Functions, which typically require custom development to utilize. Similar to WordPress plugins, these apps allow users to be more self-sufficient when executing their strategies.
But there are many apps our 95,000+ customers would find useful (and gladly pay for) that have not yet been created. This means there is significant opportunity for our developer community to build solutions and generate revenue from the marketplace. Interested in what is possible? Below are some newly launched, partner-built apps to provide some inspiration.


CMS Apps For Inspiration:
HubSpot recently hosted an App Accelerator to facilitate the creation of apps that extend our CMS. The community of partners who participated in this program developed several CMS Apps that help customers enhance their CMS Hub websites with powerful search functionality, built-in eCommerce capabilities, and unique modules for Real Estate and Education. Here are a few examples:
BoldStack: Manage HubDB tables in an easy to use interface and quickly render the tables on CMS pages.



Campaign Warrior:

Audit, tag, and fix all CMS pages in minutes.
Checkout HQ:

Implement simple eCommerce checkout on CMS pages.



eZo:

Setup an online store quickly and easily on HubSpot's CMS.
FindIt:

Create filtering and search functionality for HubSpot websites.


HubLMS: Utilize a robust learning management system built on the CMS.
RealCity:

Sell more homes with Real Estate custom objects and website templates that include an optional MLS integration.


Timely Apps For Inspiration:
Built-for-HubSpot apps don't necessarily need to focus on a single hub. Some developers are solving problems that cut across tools by asking insightful questions. For example: Are there circumstances like Covid-19 that have shifted how marketers, sales reps & service members work? Are there efficiencies your app can create for daily operations? Check out these additional examples:
Deepneurals: A machine learning, predictive lead scoring tool to help reps close leads faster.
Main Evntz: A digital event planning app that works seamlessly with HubSpot's Contact, Company, and Marketing Event objects.
Paasporter:

A connector that beams your data from the cloud to keep your HubSpot data synced with all other data sources for true closed-loop reporting.
What's Next:
Building apps for HubSpot's marketplace is a great way to advance your career as a developer and grow your business. If you are interested in getting started, consider applying to our app accelerator program.
Have you already built an app that you'd like to make commercially available via the marketplace? Please consider reaching out to our team so we can learn how to help you grow your business as an App Partner.