5 Tips For Optimizing Listings In HubSpot's App Marketplace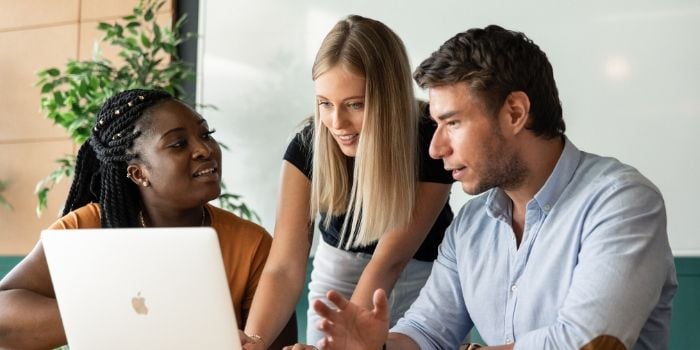 Picture yourself scrolling through Amazon when you're in the market for something new. Listing details are essential for finding a product that has everything you are looking for and ensuring you're making the best possible decision. You read through specifications, scroll through photos, or even watch videos. If a listing is missing any of the key details you need to make a solid decision, you move on to the next option.
Users scrolling through the app marketplace have this same mindset. That's why optimizing your listing can help your conversion rate by giving visitors a clear indication of what to expect with your app. Here are five tips to help you get started:
Tip #1: Create a detailed setup guide
Users often check setup guides early in their decision-making process to ensure they can successfully install an integration. Providing clear step by step instructions with screenshots of the process helps users feel more confident. Remember, what might seem simple to some, is complicated to others.
It's also important that the guide is unique to your HubSpot integration and not a general installation guide for other integrations your company might offer. We are more likely to reject your listing if the setup guide is missing or too broad to be helpful for a HubSpot-specific user. It's also essential to ensure your setup guide isn't behind a login on your site - it needs to be accessible to your prospects, too!
Best practices setup guide example: Typeform
Tip #2: Record a demo video
Engaging video content within your listing is a great way to show the value of not just the integration between your product and HubSpot, but the value of your product overall. Customers have choices when deciding which app in a category best fits their business needs, so a demo video can help your listing stand out. Check out this example from the Wistia listing:
Plus, video is an excellent mechanism for products that lend themselves to a more visual explanation. Friendly reminder - this doesn't have to be expensive! Screen sharing apps like Vidyard and Loom help you create quality demo videos with ease.
We've compiled a bunch of best-in-show demo video examples to inspire you.
Tip #3: Choose your categories and features wisely
When creating your app listing, you will need to select a category for your app, along with a handful of features as a high-level way to describe functionality. Customers rely on categories to help narrow their search and bucket similar apps together, especially when they are in the research phase looking to understand the best choice to solve their needs. A detailed list of features also gives a quick at-a-glance view of the problems your app solves.
Choosing the right category not only ensures your app shows up as a relevant search result for the customer looking for a specific solution, but it also helps HubSpot bucket your app into an appropriate collection. Think of collections within the marketplace, which are compiled by HubSpot, as groupings of apps aimed at specific personas, like a marketer, sales rep, or designer.
Example of a HubSpot collection: CMS Collection
Tip #4: Be transparent
In order to provide a great customer experience with your app, it's important to be fully transparent in your listing. Sounds obvious, right? However, most customers connect apps without ever speaking to providers, so your listing will set the expectation of what they will be able to achieve with your integration.
Confusing pricing often results in refunds. Vague "key benefits" end in disappointment. Generic support guidance causes frustration. All of these things can end in negative ratings and reviews of your app. Being upfront and specific in your listing should help the customer make the best choice, resulting in a delightful experience.
Best practices example: Gmail for HubSpot
Tip #5: Leverage HubSpot's resources
Have a technical question? We have a resource for that. Have a business question? Chat with your assigned Partner Manager or contact us here. Want some pricing and packaging advice? Just ask! Interested in other ways to grow your business with HubSpot? We are, too! Let's chat. We want your app in our marketplace to be a success, so please reach out and ask for help. We want to see you grow.
What's next?
Now that you're armed with tips to create a robust marketplace listing, it's time to submit yours for review. Make sure to check out the listing requirements as well. We will review listings in the order they were received and will follow up directly should any changes be required.