Guide to HubSpot's CMS + CRM Website Contest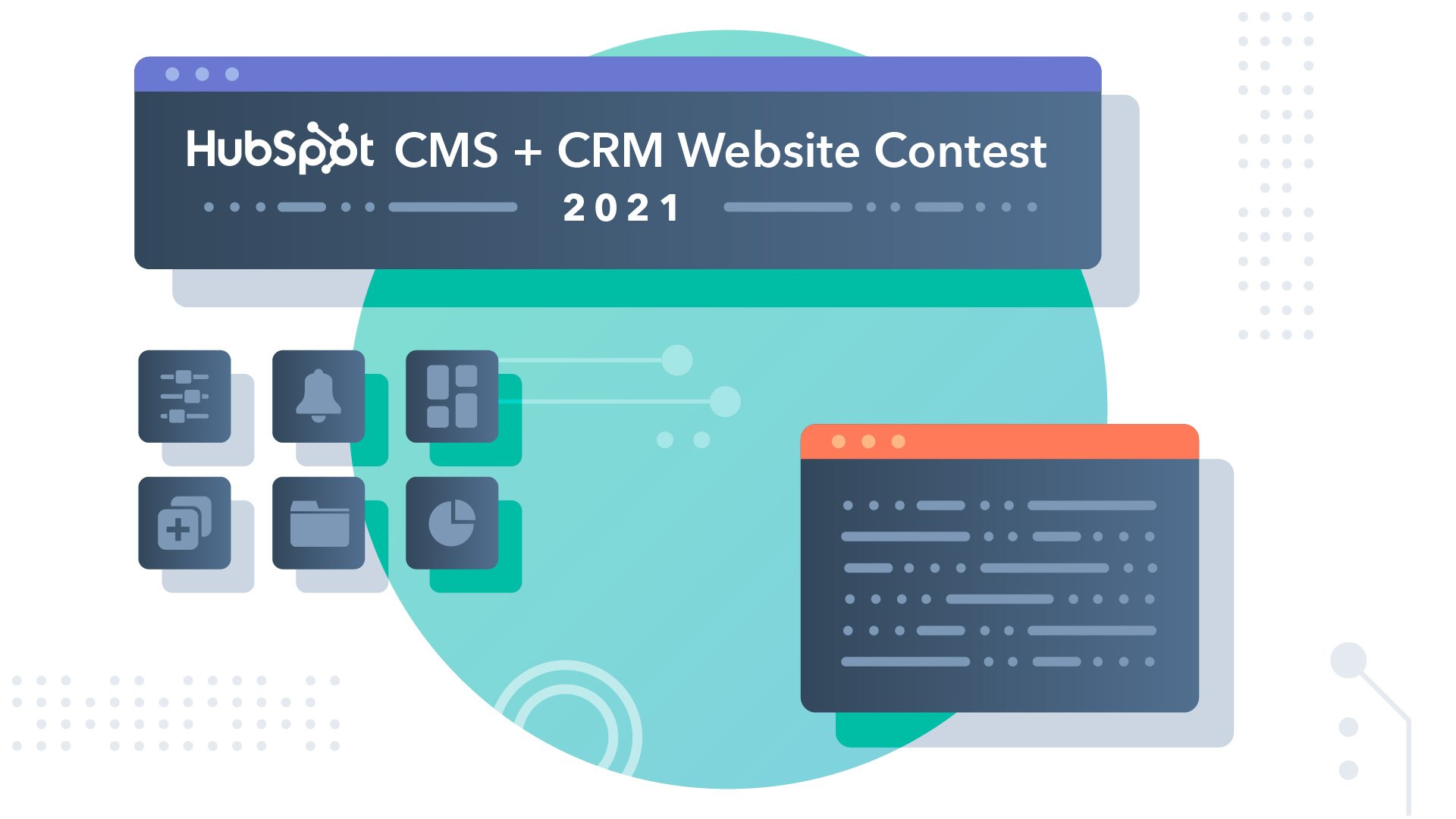 Are you interested in participating in HubSpot's CRM + CMS Website Contest? Here's a guide to help you understand how to craft a compelling demo video and case study, as well as details about what our judges are looking for when they evaluate sites. Please keep in mind that the official rules are the final authority on how this contest works.

Our goal for this contest is to identify exemplary websites built on CMS Hub that demonstrate the advanced functionality and personalized user experiences made possible by our CRM platform. If you've created a site that fits that description, this is your chance to get visibility in the community and win some fun tech prizes!


How to Create an Effective Demo Video
Once you've selected the project you would like to submit to this contest, it's time to create your demo video. This is a key part of your entry because it will allow you to highlight important features of your website and demonstrate back-end functionality.


Video best practices:
Keep your video concise and to the point. Aim for a total length around 5 minutes, and do not exceed the maximum of 10 minutes.
Style-wise, we are looking for screen-recording videos. You are welcome to record the presenter via a webcam, but it isn't required. Loom and Vidyard are great tools for this.
Your demo video does NOT need to be a high-budget production. As long as your content is understandable, the quality of the video will not impact your score.


Recommended video outline:
Introduction - 20% of time
• Who was the site created for?
• What is the main purpose of the site?
• What business problems does it solve?
Site overview - 30% of time
• What is the overall structure of the site?
• What types of pages and content are supported?
• What features of the HubSpot platform power the site?
Demo of functionality - 45% of time
• What advanced functionality exists on the site, how does it work?
• What personalization happens for users?
• What other back-end features should judges know about?
• Are there any gated sections you'd like to demo?
Conclusion - 5%
• What aspects of the site are you most proud of?
Once your video is complete, upload it to YouTube or Vimeo. Then include the link in your case study submission (discussed next), AND in your official entry via the contest website.


How to Create an Effective Case Study
Is your demo video done? Great! Your next step is to submit a case study for your site by filling out this form on HubSpot's Inspire site. This is your primary chance to show the business impact of your project. Help the world understand what problems your site solves and what important metrics it influences.
Case study best practices:
Make it engaging:

When crafting titles, summaries, and answers, think about what would be most interesting for business readers considering your services.

Tell a story:

Can you demonstrate a transformation or journey that your website provided for your organization?

Please submit a complete entry:

Not all of the fields are required, but we are looking for participants who are willing to put effort into crafting a compelling entry.

Draft your copy in a doc

:

It might be a good idea to draft your case study answers in a Google Doc. Then paste it into the form when you're ready to submit. This will help you avoid losing work if something goes wrong with the form.
Once you're done, submit the case study form, then head over to the contest website to submit your official entry.


What Judges Are Looking For When Evaluating Websites
When selecting which website project you would like to enter into this contest, keep in mind that our judges are evaluating entries based on several factors, including:
Design & Usability
In this category, websites will be evaluated based on their visual appeal and how easy they are to navigate and use from the perspective of a website visitor.
We'll be looking at aesthetic quality, information architecture, accessibility, and general design best practices.
Optimization
When it comes to technical optimization, judges will evaluate site speed, SEO, and general optimization best practices. We'll likely use tools like Website Grader, GTMetrix, Google Page Speed Insights, Pingdom, and/or WebPageTest.
Business impact
Judges will evaluate answers to case study questions submitted via Inspire to understand how sites solve a compelling need or drive business results.
We'll be looking to understand the impact each site makes across its organization, including marketing, sales, and services teams.
CMS + CRM Functionality
This is the most important criteria for this contest. Our judges will be looking for powerful functionality and personalized user experiences made possible by the integration of HubSpot's CMS and CRM platform. Examples include:
• Web apps
• Memberships
• Serverless functions
• Smart content
• Custom objects
• A/B & Adaptive Testing
• Contact attribution reporting
• HubDB
• Workflows
• Conversations
• And more


Final Thoughts
Thanks for your participation in this contest and HubSpot's developer community. If you have any questions about this contest specifically, feel free to post them on the contest website. We look forward to receiving your entry.
Please submit a complete entry