Asset Marketplace October Updates: Transactions Deals Pipeline and reminder for removal of templates, template packs, modules, email templates
New: Marketplace Transactions Deals Pipeline for Theme Providers
Introducing a new way for Theme Providers on the Marketplace to track their sales from HubSpot's Website Themes marketplace, the Marketplace Transactions Deals Pipeline.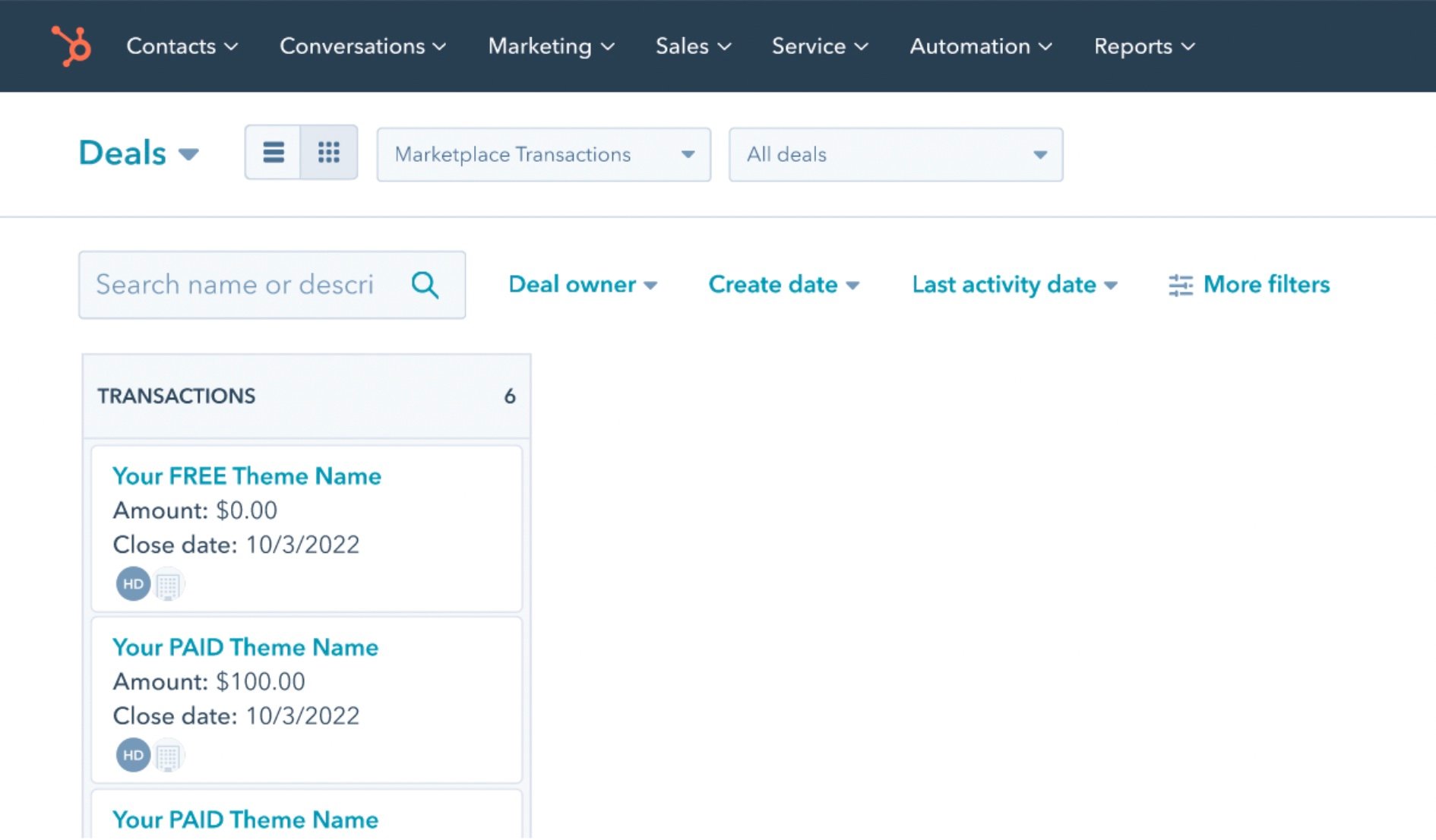 How does it work?
As a Theme Provider on the marketplace, every time your theme is purchased, a new deal will be created inside of the Marketplace Transactions pipeline within the "Transactions" stage to reflect the purchase.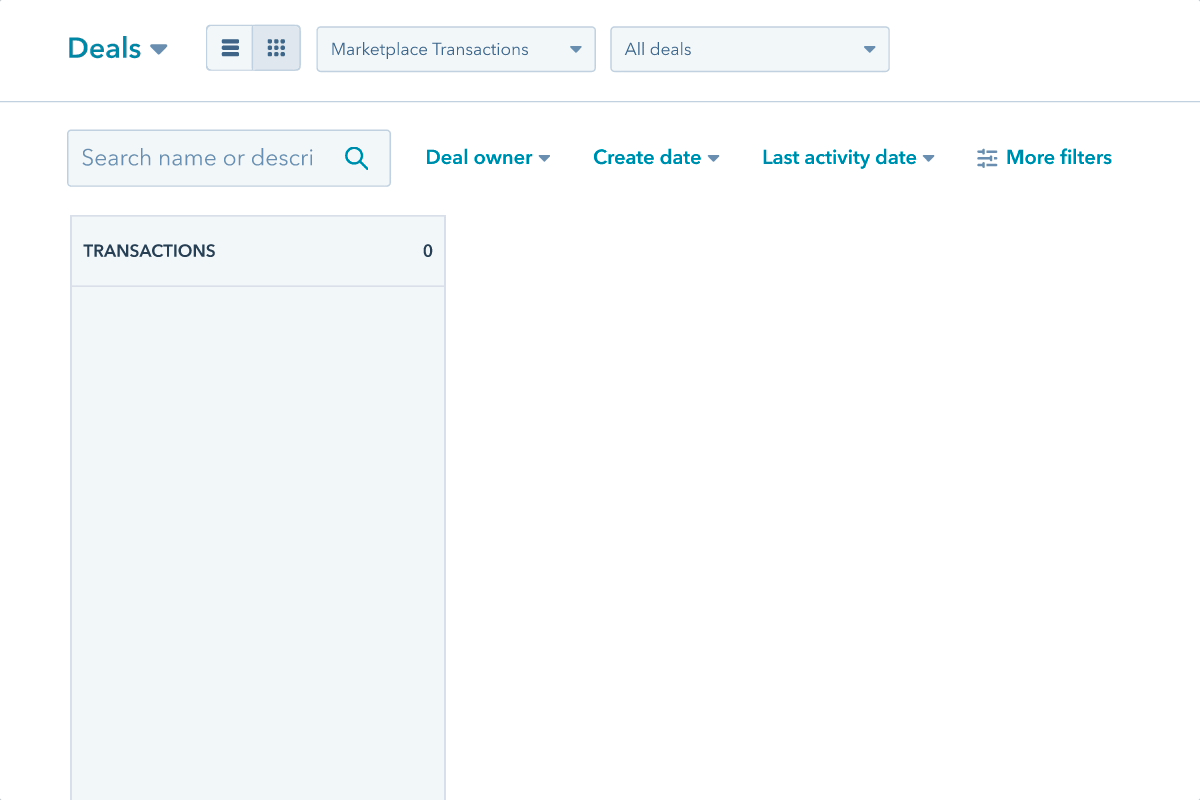 The details of the deal that are shown on the deal card by default include:
Deal Name: The name of your theme
Amount: The price paid for your theme (free themes will show a $0 value)
Close Date: Date of initial transaction
We will also run a check to see if both contact and company exist within your CRM and:
If both exist: We will associate that contact and company with the deal record
If neither exist: We will create both the contact and company records within the CRM and associate to the deal record
If either contact or company exist: We will associate the matching record and create the record that does not exist
When a refund is requested for a theme, we also provide an additional property of "Refunded At" which displays the date of the refund.
Note: As this functionality rolls out, providers can expect to see contacts being added to their accounts and then by the end of week you should begin seeing your pipeline. If providers are looking to remove contacts that are created from this process, we recommend setting up a workflow to set these contacts to "non-marketable"
Will these contacts that are created be counted against my contacts tier?
Yes, contacts added from marketplace purchases will count as marketable contacts therefore contributing to the contact tier limits of your Hubs. If you do not intend to market to these contacts, we encourage you to set these contacts as non-marketable contacts. Non-marketable contacts do not count against your contacts tier. Learn more about marketable vs non-marketable contacts in our knowledge base article.
How can I access this pipeline?
This pipeline is provided for FREE to all Theme Providers and can be accessed by navigating to your deals dashboard (Sales > Deals) and selecting the "Marketplace Transactions" Pipeline from the dropdown.

What else can I do with this?
Because we are now leveraging the power of the Deals functionality you can:
Update and edit Pipeline and Stage Names
Create new stages inside of the pipeline
Move deals to newly created stages as needed
Use HubSpot's standard reports to report on deals
Leverage HubSpot's automation capabilities such as Sequences* and Workflows*
Leverage HubSpot's Custom Reporting* capabilities for complex reporting
* Sequences, Workflows, and Custom reporting require subscriptions to paid Hubs. Please visit the HubSpot pricing page for more details.
Reminder: Starting October 20th, 2022, templates, template packs, modules, and email templates will no longer be available on the Asset Marketplace
This is a reminder of our earlier post on August 17th, 2022, that starting October 20th, 2022, templates, template packs, modules, and email templates will no longer be available for purchase, download, or upgrade on the HubSpot Asset Marketplace. Previously downloaded modules, templates, template packs, or email templates will continue to function for customers. Please make sure to revisit our post from earlier this year for more information.
Discuss this update on our community forum post here.